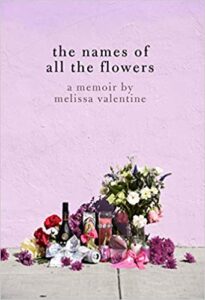 The staff of A.K. Smiley Public Library has gathered a list from our collections of books and DVDs featuring Black history and culture themes with which to honor, remember, and inspire. Most of the items are new, but a few are older and may be just new-to-you. We hope you'll take a moment to explore and discover an item or two in which you may learn a little something you didn't know.
Dr. Carter G. Woodson, a son of formerly enslaved parents, embarked on the establishment of February as Black History Month. He was a teacher and school administrator who in 1912 became the second African American, after W.E.B. Du Bois, to earn a PhD from Harvard University. In February 1926 he launched the precursor of the celebration with "Negro History Week," designated for the second week in February to coincide with the birthdays of Abraham Lincoln and Frederick Douglass. Dr. Woodson also founded the Association for the Study of African American Life and History. Each year the Association, which continues to support Dr. Woodson's cause, assigns a theme to the celebration. The theme for 2021 is "The Black Family: Representation, Identity, and Diversity" — ideas to ponder as we read.

Please refer to previous blog post Celebrating Black Authors and Black Lives for additional titles. Take a look too at our extensive Catalog for older items on the subject, as well as those for children and young adults. Check them out through our Books to Go program or in person during our new public hours.
Also, don't forget our eLibrary which includes, besides e-items for download, the new Black Life in America database. This primary source collection provides materials in which you may research the experience and impact of African Americans as recorded by the news media, 1704 to today. It is an expansive window into centuries of African American history, culture, and daily life–as well as the ways the dominant culture has portrayed and perceived people of African descent.
And finally, for even more ways in which to learn about Black history, view the Heritage Room's Black History Month webinar series. available for viewing at the AKSPL Special Collections YouTube Channel:
https://www.youtube.com/channel/UCx1V0OiVDDpGORavA_W6icQ,  or on Facebook under the Video tab.
The offerings include:
Also, we encourage you to visit these sites, the Library of Congress at  https://www.africanamericanhistorymonth.gov, and the Public Broadcasting System (PBS) at https://www.pbs.org/articles/2021/02/celebrate-black-history-month-2021/.
*   *   *   *   *
Autobiographies, Biographies, and Memoirs

Courage to Soar : A Body in Motion, a Life in Balance / Biles, Simone
The Fierce 44 : Black Americans Who Shook Up the World / Reiss, Stephen
Just As I Am : a Memoir / Tyson, Cicely
The Truths We Hold : an American Journey / Harris, Kamala
Finding My Voice : My Journey to the West Wing and the Path Forward / Jarrett, Valerie
His Truth is Marching On : John Lewis and the Power of Hope / Meacham, Jon
A Promised Land / Obama, Barack
Becoming / Obama, Michelle
Greyboy : Finding Blackness in a White World / Brown, Cole
Rosa Parks : In Her Own Words / Reyburn, Susan
The Dead Are Arising : the Life of Malcolm X / Payne, Les
Frederick Douglass : Prophet of Freedom / Blight, David W. *Pulitzer Prize winner, History, 2019

The Chiffon Trenches : a Memoir / Talley, Andre Leon
Officer Clemmons / Clemmons, Francois S.
Alex Haley and the Books that Changed a Nation / Norrell, Robert J.
I Know Why the Caged Bird Sings / Angelou, Maya
My Journey with Maya / Smiley, Tavis
My Grandfather's Son : a Memoir / Thomas, Clarence
Thurgood Marshall : a Twentieth-Century Life / Crowe, Chris
Zora and Langston : a Story of Friendship and Betrayal / Yuval, Taylor
Cookbooks
DVDs

Harriet [videorecording (DVD and Blu-ray disc)] / Erivo, Cynthia
Marshall [videorecording (Blu-ray disc and DVD)] / Hudlin, Reginald
Hidden Figures [videorecording (DVD)] / Melfi, Theodore
Blackkklansman [videorecording (DVD)] / Lee, Spike
Jackie Robinson [videorecording (DVD)] / Burns, Ken
42 : [videorecording (DVD)] the Jackie Robinson Story / Helgeland, Brian
Beloved [videorecording (DVD)] / Winfrey, Oprah
If Beale Street Could Talk [videorecording (DVD and Blu-ray disc)] / Jenkins, Barry
Green Book [videorecording (DVD and Blu-ray disc)] / Farrelly, Peter
Us [videorecording (DVD and Blu-ray disc)] / Peele, Jordan
Black Panther [videorecording (Blu-ray disc)] / Coogler, Ryan
Get Out [videorecording (DVD)] / Peele, Jordan
Moonlight [videorecording (DVD)] / Jenkins, Barry
12 Years a Slave [videorecording (DVD)] / McQueen, Steve
Lincoln [videorecording (DVD)] / Spielberg, Steven
The Help [videorecording (DVD)] / Stockett, Kathryn
The Secret Life of Bees [videorecording (DVD)] / Prince-Bythewood, Gina
The Great Debaters [videorecording (DVD)] / Washington, Denzel
The Tuskegee Airmen [videorecording (DVD)] / Markowitz, Robert
Glory [videorecording (DVD)] / Fields, Freddie
Roots [videorecording (DVD)] / Margulies, Stan
To Kill a Mockingbird [videorecording (DVD)] / Mulligan, Robert
DVD Documentaries

Fiction
The Tubman Command : a Novel / Cobbs, Elizabeth
Yellow Wife / Johnson, Sadeqa
Deacon King Kong / McBride, James
Trouble the Saints / Johnson, Alaya Dawn
His Only Wife : a Novel / Medie, Peace A.
Take a Hint, Dani Brown : Novel / Hibbert, Talia
The Secret Lives of Church Ladies / Philyaw, Deesha
At Night All Blood is Black / Diop, David
Black Buck / Askaripour, Mateo
Ring Shout, or, Hunting Ku Kluxes in the End Times / Clark, P. DjèlÍ
Lakewood : a Novel / Giddings, Megan
The Boyfriend Project / Rochon, Farrah
Memorial : a Novel / Washington, Bryan
Black Bottom Saints : a Novel / Randall, Alice
The Vanishing Half / Bennett, Brit
Luster / Leilani, Raven
The Prophets : a Novel / Jones, Robert Jr.
Dirty Music / Sinclair, Shaun
How the One-Armed Sister Sweeps Her House / Jones, Cherie
Transcendent Kingdom / Gyasi, Yaa
The Girl with the Louding Voice / Dare, Abi
Red at the Bone / Woodson, Jacqueline
Careful What You Click For / Morrison, Mary B.
Influence : Death on the Beach / Weber, Carl
The Color Purple : a Novel / Walker, Alice
Beloved : a Novel / Morrison, Toni *Pulitzer Prize winner, Literature, 1988

The Bluest Eye / Morrison, Toni
A Mercy / Morrison, Toni
Song of Solomon / Morrison, Toni
Later Novels / Baldwin, James
The Help / Stockett, Kathryn
Push / Sapphire
The Secret Life of Bees / Kidd, Sue Monk
To Kill a Mockingbird / Lee, Harper
Graphic Novels
History
River of Blood : American Slavery from the People Who Lived It : Interviews & Photographs of Formerly Enslaved African Americans / Cahan, Richard, editor
The Other Madisons : the Lost History of a President's Black Family / Kearse, Bettye
Stony the Road : Reconstruction, White supremacy, and the Rise of Jim Crow / Gates, Henry Louis, Jr.
Black Origins in the Inland Empire / Skinner, Byron Richard
Guest of Honor : Booker T. Washington, Theodore Roosevelt, and the White House Dinner That Shocked a Nation / Davis, Deborah
We Were Eight Years in Power : an American Tragedy / Coates, Ta-Nehisi
50 Events That Shaped African American History : An Encyclopedia of the American Mosaic / Wilson, Jamie Jaywann
Team of Rivals : the Political Genius of Abraham Lincoln / Goodwin, Doris Kearns
The Black Calhouns : from Civil War to Civil Rights with One African American Family / Buckley, Gail Lumet
Humor
Literature
Letters to the Future : Black Women, Radical Writing / Hunt, Erica
The Toni Morrison Book Club / Bennett, Juda
In Search of The Color Purple : the Story of an American Masterpiece / Tillet, Salamishah
The Awkward Black Man : Stories / Mosley, Walter
Rainbow in the Cloud : the Wisdom and Spirit of Maya Angelou / Angelou, Maya
The Measure of Our Lives : A Gathering of Wisdom / Morrison, Toni
Goodness and the Literary Imagination : Harvard Divinity School's 95th Ingersoll Lecture : With Essays on Morrison's Moral and Religious Vision / Morrison, Toni
The Selected Letters of Langston Hughes / Hughes, Langston
Music
Wild Thing : The Short, Spellbinding Life of Jimi Hendrix / Norman, Philip
Queen Bey : a Celebration of the Power and Creativity of Beyoncé Knowles-Carter / Chambers, Veronica
Odetta : A Life in Music and Protest / Zack, Ian
Hustle Harder, Hustle Smarter / Jackson, Curtis "50 Cent"
Let Love Rule / Kravitz, Lenny
More Myself : A Journey / Keys, Alicia
Straighten Up and Fly Right : The Life & Music of Nat King Cole / Friedwald, Will
The Meaning of Mariah Carey / Carey, Mariah
The Beautiful Ones / Prince
Black Diamond Queens : African American Women and Rock and Roll / Mahon, Maureen
Poetry
Politics, Civil Rights, Law
Rise Up : Confronting a Country at the Crossroads / Sharpton, Al
The Sword and the Shield : the Revolutionary Lives of Malcolm X and Martin Luther King Jr. / Joseph, Peniel E.
When They Call You a Terrorist : a Story of Black Lives Matter and the Power to Change the World / Khan-Cullors, Patrisse
On the Other Side of Freedom : the Case for Hope / Mckesson, DeRay
Driving While Black : African American Travel and the Road to Civil Rights / Sorin, Gretchen Sullivan
The Black Cabinet : the Untold Story of African Americans and Politics During the Age of Roosevelt / Watts, Jill
Vanguard : How Black Women Broke Barriers, Won the Vote, and Insisted on Equality for All / Jones, Martha S.
Blackout : How Black America Can Make Its Second Escape from the Democrat Plantation / Owens, Candace
Our Time is Now : Power, Purpose, and the Fight for a Fair America / Abrams, Stacey
Say It Louder! : Black Voters, White Narratives, and Saving Our Democracy / Cross, Tiffany D.
The Zealot and the Emancipator : John Brown, Abraham Lincoln and the Struggle for American Freedom / Brands, H. W.
Franchise : the Golden Arches in Black America / Chatelain, Marcia
On Account of Race : the Supreme Court, White Supremacy, and the Ravaging of African American Voting Rights / Goldstone, Lawrence
Deep Delta Justice : a Black Teen, his Lawyer, and their Groundbreaking Battle for Civil Rights in the South / Van Meter, Matthew
The Names of All the Flowers / Valentine, Melissa
Make Change : How to Fight Injustice, Dismantle Systemic Oppression, and Own Our Future / King, Shaun
The Annotated African American Folktales / Gates, Henry Louis, Jr.
Sciences, Philosophy, Journalism, Language, Mathematics, Technology, Performing Arts
Social Sciences
Sports
The Last Hero : a Life of Henry Aaron / Bryant, Howard
Hank Aaron and the Home Run That Changed America / Stanton, Tom
The Mamba Mentality : How I Play / Bryant, Kobe
Mentalidad Mamba : Los Secretos de mi Exito / Bryant, Kobe
Olympic Pride, American Prejudice : the Untold Story of 18 African Americans Who Defied Jim Crow and Adolf Hitler to Compete in the 1936 Berlin Olympics / Draper, Deborah Riley
A Most Beautiful Thing : the True Story of America's First All-Black High School Rowing Team / Cooper, Arshay
The Second Life of Tiger Woods / Bamberger, Michael
Serena Williams : Tennis Champion, Sports Legend, and Cultural Heroine / Corbett, Merlisa Lawrence.
Jackie & Campy : the Untold Story of their Rocky Relationship and the Breaking of Baseball's Color Line / Kashatus, William C.