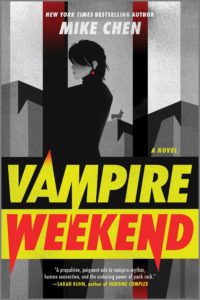 Let me ask you all a question: what is your favorite mythical creature? If you said a vampire, then this article was written just for you. If you said anything else besides a vampire, then you may not want to continue reading this article. So, my fellow vampire fiends – I mean friends – let me invite you to A.K. Smiley Public Library to check out some new (and not so new) fiction titles that you can really sink your teeth into.
Vampire Weekend, by Mike Chen – A music-loving vampire who just wants to be left alone until her teenage cousin finds her and asks her to commit the ultimate deed.
House of Hunger, by Alexis Henderson – A young woman finds herself in the thralls of a rich, bloodsucking family.
Vamps: Fresh Blood, by Nicole Arend – A supernatural school that caters to teenage vampires.
Court of the Vampire Queen, by Katee Robert – A STEAMY vampire romp that would make Fifty Shades of Grey blush.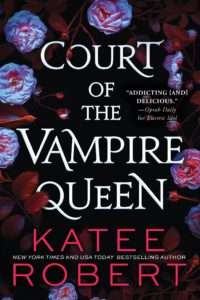 Other novels in the Library featuring creatures of the night:
The Vampire Chronicles (Interview with a Vampire, The Vampire Lestat), by Anne Rice
The Sookie Stackhouse Series (aka True Blood), by Charlaine Harris
Bloodsucking Fiends; You Suck; and Bite Me, by Christopher Moore
Dead Collections, by Isaac Fellman
'Salem's Lot, by Stephen King
Dracula, by Bram Stoker
And last but certainly not least, The Twilight Saga, by Stephenie Meyer
I hope these titles will quench any reader's thirst for novels featuring our favorite fanged friends.
-Shannon Harris is a library specialist at A. K. Smiley Public Library who enjoys reading about vampires and watching shows about vampires.