What's New this week at Smiley? How about the newly-appointed Newbery and Caldecott Medal winners?! I'll share the winners with you for 2023, and then backtrack a few years just to make sure you're up to date on all of these fabulous stories.
Congratulations to Newbery medal-winner Amina Luqman-Dawson who wrote Freewater. Get your name on the reserve list quickly, as it is getting checked out quickly! This story takes a look at slavery in the south with 12-year-old Homer, who makes some grown-up decisions that will change his family's life forever. An adventurous story of survival, friendship, and so much more. You can find this book on the new book shelf.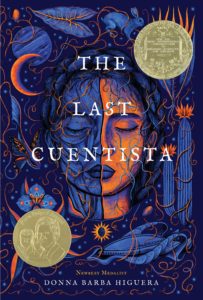 The Last Cuentista, written by Donna Barba Higuera, won the Newbery Medal last year. This story has science fiction, Mexican heritage, family, and story-telling mixed into an amazing story…no wonder it won the best book for 2022! Check it out today from the fiction section!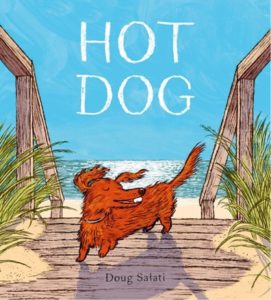 The newly-appointed Caldecott Medal winner for 2023 is Hot Dog, written by Doug Salati. A wonderfully illustrated, simple story, you'll fall in love with this small, adorable, hot, dog! What a treat for us to read this book about the hot days of summer!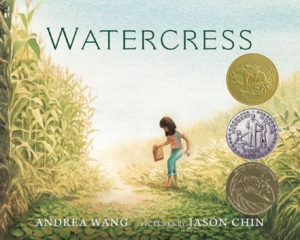 "Watercress," written by Andrea Wang, and illustrated by Jason Chin, won the Caldecott Medal last year. A beautiful autobiographical story of Chinese heritage, a child of immigrants learned about her family history while out on a family drive. Check out this wonderfully illustrated story today and maybe share with your children the story of your family's journey.
Come by the Young Readers' Room to check out these award-winners and more! Be sure to ask the Youth Services Crew for recommendations–we're happy to help!