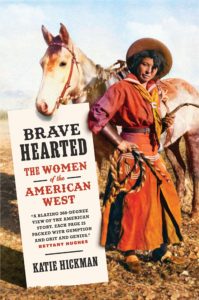 A.K. Smiley Public Library has a few new and interesting book selections about some mostly obscure women in American history. Since March is Women's History Month, what better time could there be to check them out?
"Brave Hearted:  The Women of the American West 1836-1880," was written by historian Katie Hickman. Using letters, diaries, and journals, she shares the experiences of women who played a part in settling the western frontier. Some of the accounts include the first white woman to cross the Rocky Mountains on her missionary journey, slaves in search of freedom, displaced Native American women, a survivor of the Donner party, a battlefield heroine, Olive Oatman, who was held captive by the Mohave, and wives who endured grueling cross-country journeys.
Another fascinating narrative highlighting the resilience and fortitude of women in the early colonization of the American South, is Joan DeJean's "Mutinous Women: How French Convicts Became Founding Mothers of the Gulf Coast." La Mutine set sail from France in 1719 with a hold full of women prisoners, many falsely accused of crimes, that were being exiled to colonial Louisiana. More than half of these women did not survive the journey, but many of them prospered. They married and raised families, owned properties and businesses, and some of them even became quite wealthy. DeJean follows their lives through various records for their marriages, births, deaths, and financial successes.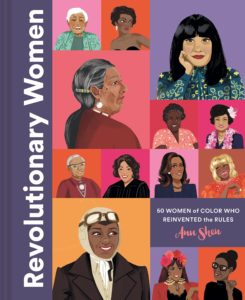 "Revolutionary Women: 50 Women of Color Who Reinvented the Rules," by Ann Shen, contains short biographies of exceptional women of color and their accomplishments in various fields, some of them well-known and others that certainly deserve recognition. The format of the book is categorized into areas of art, equity, excellence, exploration, expression, identity, and knowledge. Brief chronologies, quotations, and the author's art help to highlight the women and their accomplishments.
Look for these books and others on our Women's History book display located near the Reference Desk.