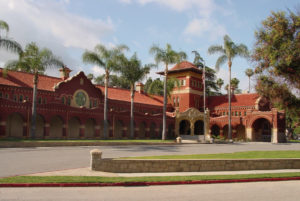 2023 has arrived and A.K. Smiley Public Library is here to help you make, and hopefully, keep your New Year's resolutions. Regardless of your optimistic plans for the year, we have books and other resources for you!
Do you want to read more, save money, and enjoy some free programs? Visiting the Library can help with all of these! We have books, e-books, audiobooks, and movies available for check out, and free wi-fi. California State Library Parks Passes are also available for check out that will allow you free parking at many of the California State Parks. There are some excellent databases to utilize in the Library, or from home with your library card. Review our databases on the e-databases tab at www.akspl.org. There you will find access to newspapers, magazines, job searches and skills, medical information, computer skills, research sites, movie streaming, DMV practice tests, Ancestry, foreign language instruction, and more.
There is a section in the Library with books and audiobooks for learning foreign languages, and books for reading in foreign languages. There are also selections for adults, children, and babies to learn sign language.
Our Adult Literacy Program helps adults who need to improve their reading and writing skills. There are opportunities for adults to tutor learners in this program, as well.
Our Youth Services Department offers free programs for young readers and teens. There are story times, reading rewards programs, movies, book clubs, crafting, and other fun events. Teens should watch for upcoming Virtual Reality events. Stay informed by frequently checking the Young Readers' Room webpage.
Adult programs include special presentations in music, history, computer classes, and more. There are book clubs and reading rewards programs. The Friends of the Library has a book store downstairs for purchasing gently-used books, movies, CDs, and other items. Operated by volunteers, money raised by the Friends of the Library help sponsor many of the Library's programs, and provides funding for our new book purchases.
The Heritage Room and Lincoln Memorial Shrine are available for research and have special events relating to regional history, Abraham Lincoln, the Civil War, and the nearly completed Museum of Redlands.
Whether your resolutions have to do with self-improvement, exercise, mental health, eating healthier, a new hobby, travel, gardening, entertaining, religion, getting your finances or affairs in order, or more playing and laughing, we have books and other resources for that, and more!
Happy New Year!