Looking for love, laser guns, and the decimation of Earth? Here are some new sci-fi books to enjoy these bright June days.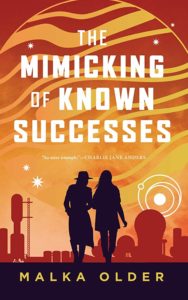 Malka Older returns with a cozy gaslamp mystery set on the planet Jupiter. The Mimicking of Known Successes centers on Mossa, a mysterious investigator, living on a human outpost on Jupiter many decades after the Earth has become uninhabitable. Mossa is sent off to look into the disappearance of a scholar from a local university that specializes in the rehabilitation of our home planet. While it is unclear what has happened to the missing man, what is clear is that she will need the assistance of a brilliant scholar from that same university. Only problem is the one she already knows happens to be her ex-girlfriend, Pleiti. Drawn into the mystery, the two must figure out how the missing man, a murdered doomsayer, and stolen genetic material of extinct animals all fit together.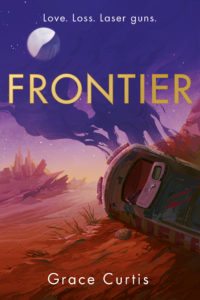 Frontier by Grace Curtis is a western sci-fi set in a corrupt land and it centers on a protagonist fueled by love. Three hundred years have passed since humanity splintered into two factions: Those that chose to abandon a dying planet and seek their fortunes in other worlds, and those that stayed. The two factions come clashing together when the Stranger, a woman born in space, comes crashing down on Earth. Finding herself alone, the Stranger must navigate a hostile environment, and a humanity that deems all things involving space illegal. She meets zealots, convinced the planet's climate problems are retribution, sheriffs obsessed with power, and many that are merely trying to survive. Also, a drug smuggling turtle. The Stranger must navigate her way to her objective, a way back home, and a way back to the woman she loves.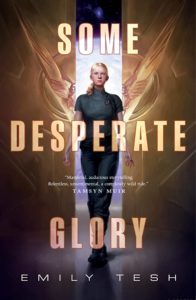 Some Desperate Glory by Emily Tesh is an epic space opera that begins on the Gaea station, where some of the last remnants of humans are determined to survive. Kyr (known as Vallie to her twin brother, Magnus, and Valkyr to her squad mates) longs for the day she will be assigned to be a soldier.
Training to be the best since childhood, she longs to avenge Earth, destroyed before her birth, by a collective of alien beings known as the majo. All is going to plan, until the day the assignments are handed out. Kyr's brother is sent out on a mission he is guaranteed not to return from and Kyr, deemed by Command to contain too much valuable genetic material to waste, is assigned to the Nursery, to birth the next generation of soldiers. Devastated, Kyr sets off from her home, to save her brother and avenge humanity. But by doing so, may find out what really happened all those years ago and what Command is really hiding.
Enjoy these books and many more with prominent LGBTQIA+ representation at your local library, and remember that libraries are for everyone. Happy Pride!