A.K. Smiley Public Library has a wide variety of new books about famous and infamous personalities with more coming in every week. Aside from the many selections on musicians, actors, and sports figures, there are also new books on first ladies, royalty, authors, criminals, and spiritual leaders. While there are far too many to list, here are a few for your consideration from the latter categories.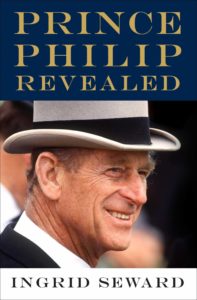 First ladies: "Lady Bird Johnson: Hiding in Plain Sight," by Julia Sweig; "The Triumph of Nancy Reagan," by Karen Tumulty; "Eleanor in the Village: Eleanor Roosevelt's Search for Freedom and Identity in New York's Greenwich Village," by Jan Jarboe Russell.
Royalty: "Prince Philip Revealed," by Ingrid Seward; "The Last Queen: Elizabeth II's Seventy Year Battle to Save the House of Windsor," by Clive Irving; "Elizabeth & Margaret: The Intimate World of the Windsor Sisters," by Andrew Morton; "Queens of the Crusades: England's Medieval Queens, 1154-1291," by Alison Weir; "Meghan and Harry: The Real Story," by Lady Colin Campbell.
Authors: "Poet Warrior: A Memoir," by Joy Harjo; "Two-way Mirror: The Life of Elizabeth Barrett Browning," by Fiona Simpson; "Sometimes You Have to Lie: The Life and Times of Louise Fitzhugh, Renegade Author of Harriet the Spy," by Leslie Brody; "Mad at the World: A Life of John Steinbeck," by William Souder.
Criminals: "Bugsy Siegel: The Dark Side of the American Dream," by Michael Shnayerson; "El Chapo: The Untold Story of the World's Most Infamous Drug Lord," by Noah Hurowitz; "The Case of the Murderous Dr. Cream: The Hunt for a Victorian Era Serial Killer," by Dean Jobb.
Spiritual leaders: "His Holiness the Fourteenth Dalai Lama: An Illustrated Biography," by Tenzin Geyche Tethong.
Come in and browse our new book section or check our catalog online at www.akspl.org for books in your areas of interest.
Just a reminder that our main biography section is located downstairs, along with our science fiction, western, young adult, children's biography, and paperback collections.
Our Friends of the Library bookstore is also downstairs where you might just find some beautiful books to purchase for holiday gift-giving!