Did you know that your A.K. Smiley Library card gives you access to databases, magazines, streaming movies, newspapers, and much more? Just go to our website, www.akspl.org, and click on eLibrary to get started.
We're excited to announce that we recently added a new database: Black Life in America, presented by NewsBank. This learning resource breaks down various eras of African-American history from 1704 to today. Source material comes from over 19,000 global news sources. The database is updated regularly as new news stories unfold. This is a helpful resource for students, teachers, and anyone interested in learning about Black history and culture.

Job searchers and students can benefit from Brainfuse JobNow. This all-in-one resource takes you through all the steps of job-searching, from writing a dazzling resume to acing an interview. JobNow can match you with a tutor for live help with job coaching and resume preparation. You'll also find help with applying for unemployment benefits and finding local job-searching resources. This resource also features practice tests including the GED, SAT, ASVAB, U.S. citizenship, and much more.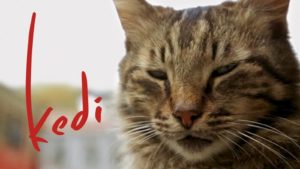 Also be sure to check out Kanopy for streaming movies and learning courses. Our latest Kanopy staff pick is "Kedi: The Cats of an Ancient City." This award-winning documentary offers a glimpse into the lives of the thousands of cats who live in Istanbul. The felines navigate the city, interact with people and each other, manipulate deli workers into sharing a few slices of meat, and go about their daily lives in one of the most fascinating cities in the world. Armchair travelers and cat lovers will love this cat's-eye look at life in the big city.
All this and more is free with your A.K. Smiley membership. Log on and see where we can take you!