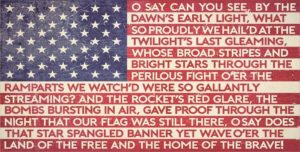 The Continental Congress of the United States adopted this resolution on June 14, 1777:
That the flag of the United States shall be of
thirteen stripes of alternate red and white,
with a union of thirteen stars of white in a blue field,
representing the new constellation.
Both President Wilson, in 1916, and President Coolidge, in 1927, issued proclamations asking for June 14 to be observed as the National Flag Day. But it wasn't until August 3, 1949, that Congress approved the national observance, and President Harry Truman signed it into law.
Find a book here to learn more about our flag, its history and stories, as well as memories and pictures: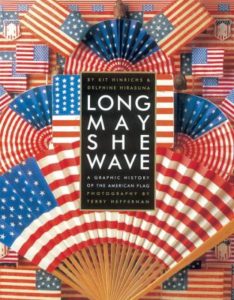 ★ The flag, the poet, and the song : the story of the Star-Spangled Banner / Molotsky, Irvin
★ So proudly we hail : the history of the United States flag / Furlong, William Rea
★ Long may she wave : a graphic history of the American flag / Hinrichs, Kit
★ Flag : an American biography / Leepson, Marc
★ History of the United States flag / Quaife, Milo Milton
★ Stars & stripes forever : the history, stories, and memories of our American flag / Schneider, Dick
★ What so proudly we hail; all about our American flag, monuments, and symbols / Krythe, Maymie R.