Everyone, well, just about everyone, is quite able to log on to the internet these days. Kids and Teens seem to know exactly what they're searching for, even helping out us 'older' folks every so often! There are so many options out on the world wide web, that I'm happy to share with you a few of our databases. In this week's article I will highlight an array of databases focusing on the youth. This list is compiled in alphabetical order.
You can find all of these databases on our library's website: www.akspl.org/elibrary/
Please be sure to have your library card number handy (or memorized!) and also your PIN number, which is the last four digits of the phone number you referenced when applying for your library card. If you have trouble, be sure to check with a Circulation staff member to verify we have your correct information. If you do not have a library card, and you'd like to access our online databases, please apply for an e-card, online on our website! (www.akspl.org). We want you to succeed and enjoy your local library and all we have to offer.
Once you log in, scroll down the page and explore all of these free, vetted websites that we, as the library, deem educational and, even fun!

Most of our elementary schools in Redlands Unified School District utilize the Accelerated Reader Bookfinder portal for students to test their reading comprehension. We offer the link so kids or parents can access the database to verify the book is in the AR system, at the right reading level for their child. No library card is required to access this database.
The next database will bring a form of entertainment aspect to your kids. BookFlix requires a library card to log on. BookFlix is aimed at children in grades PK- third that shows Westin Woods videos of stories they know and love. Weston Woods has been creating videos of stories for decades. They create the video exactly how the story reads…they are excellent! Please check out this database and search for your favorite story to watch!
Our next database to highlight is Flipster, an on-line magazine database. I am very excited to share that the Youth Department has added seven additional titles to our collection. Beginning May 1, you will be able to also read: Bazoof!, Blaze, Brainspace, Eco Kids Planet, How it Works, and Krash. These seven new titles join the other nine we have to offer. You will need your library card to log on to this database. Let us know which magazine is your favorite one to scroll through!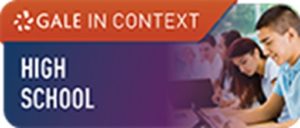 The next database is geared towards high-school students. Gale in Context: High School is a cross-curricular content that follows a national as well as a state curriculum and standards that is designed to help high-schoolers succeed in their educational journey. This database does require a library card to log on.
Lote4Kids is the newest database we offer for kids. It is a world language database that translates many languages into stories for the kids to listen to. Whether you speak another language or are maybe learning a new language, this database will help you to hear the language and how to pronounce words correctly. What is your favorite story to listen to in a world language?
These are just glances into the wonderful databases at your fingertips. Please log on today to our website mentioned above, and explore these resources we provide for you. Of course, if you have any questions, be sure to give the Youth Services Department a call at (909) 798-7674, or email us at: yrr@akspl.org.