Teens, admit it. You are an avid reader of this column. Every week, you check the newspaper, desperate to find the latest Young Adult (YA) book reviews. I am sure of this! This is typical teen behavior. How despondent you must feel on the off-weeks when other library materials are reviewed. I can see it clearly: you, huddled in a corner of your room, howling inconsolably when you have discovered you must live another day deprived of a new YA book review. 
Teens, howl no more. Today, I'm going to share where to find fresh YA book reviews any day of the week. And the best part? These YA book reviews aren't written by crusty old hags…no! They are written by crusty old teens!* And you will laugh hysterically when you find out how easy it is to access them 24-7 (book reviews clearly get you very emotional). 
Simply approach an Internet-connected device (phone, computer, tablet, whatever you've got). Then visit www.akspl.org/teens/teen-underground-book-reviews. It's that easy! Next thing you know, your eyes will feast on a gloriously long string of YA book reviews, written by fellow teens.  
Are you in the mood for a twisty spy novel set in 1850s London, like "A Spy in the House" by Y.S. Lee? You're not sure? Read the review! Curious about the "One Piece" manga series by Eiichiro Oda, but don't know if it's worth your time? Read the review! In need of a futuristic dystopian tale set in Taipei (in which poverty and disease have ravaged the world) that blends "culture, action, romance, espionage, and sci-fi elements all in one book," but you don't know where to find one? Read the review of Cindy Pon's "Want," and your oddly specific desires may be fulfilled.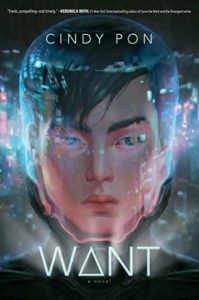 Reading YA book reviews for teens, by teens, is one thing, but here's another: you can write your own YA book reviews for A.K. Smiley Public Library's Teen Underground and simultaneously earn community service hours. It's a real win-win situation, teens. You choose a book to read for fun (not a school assignment), available from our physical or digital Young Adult collection, read it, and then let your pen fly. Email us at yrr@akspl.org for more details if you're interested, and we'll share everything you need to know about how you can save another teen from a terrible book (because bad book reviews are fun to read too).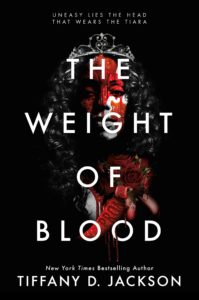 And of course, I can't leave you without telling you about the latest book that kept me up all night. It's Tiffany Jackson's "Weight of Blood," part horror, part social commentary, which the author herself describes as an homage to Stephen King. A bloodbath occurs at Springville's first integrated high school prom, and all eyes point to Maddy Washington. Did biracial outcast Maddy burn it all down, or was someone, or something, else to blame? Teens, there's only one way to find out. Come on in and check it out…but before you do, why not visit us virtually at www.akspl.org/teens/teen-underground-book-reviews and get some ideas for your next great read? We promise, your days of YA book review deprivation are over. 
*No offense to our trusty teen book reviewers. To my knowledge, none of them are actually crusty.